This workshop will provide practical tips to incorporate into your own organization, where you'll learn to leverage the cutting-edge of analytics technology. We will focus on data science applications for forecasting and best practices using Python. Recent advances in forecasting, often called Predictive Analytics techniques, involve the use of Big Data, including analysis of textual data like that created by social media (Facebook etc.). In this workshop, you will fully develop and script your own analytics solutions while simultaneously learning Python and its capabilities. This ½ day masterclass will be especially helpful for demand planners and forecasters looking to implement the latest advancements and next-level techniques.
I. Introduction
II. Software Overview
Popular Data Science tools
Python 101
III. Environment
Reading and summarizing data
Merging data objects
Feature engineering
Installing and initiating packages
IV. Data Cleansing & Preparation
Feature Scaling
Univariate vs Multivariate Outlier Detection
DBSCAN clustering, anomaly extraction
V. Machine Learning Module 1 – Regression
Machine Learning Defined
Comparison to Statistical Methods
Artificial Neural Networks
VI. Model Optimization
K-Fold Cross Validation
Parameter Selection
Assessing model accuracy, stability
Combining models to improve accuracy
VII. Machine Learning Module 2 – Classification
Overview of Ensemble Modeling
Random Forest Trees
VIII. Machine Learning Module 3 – Advanced Topics
Gradient Boosted Trees
Explaining model behavior
Extended R Programming
IX. Data Visualization
Plotting Basics
Advanced Graphics
X. Topics of Exploration & Closing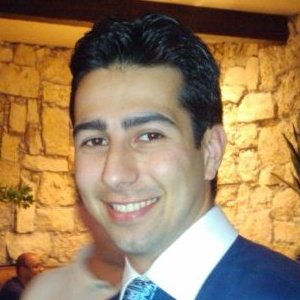 Arya Eskamani
Restaurant Services Inc.
Senior Analyst, Predictive Analytics