Sponsor IBF Events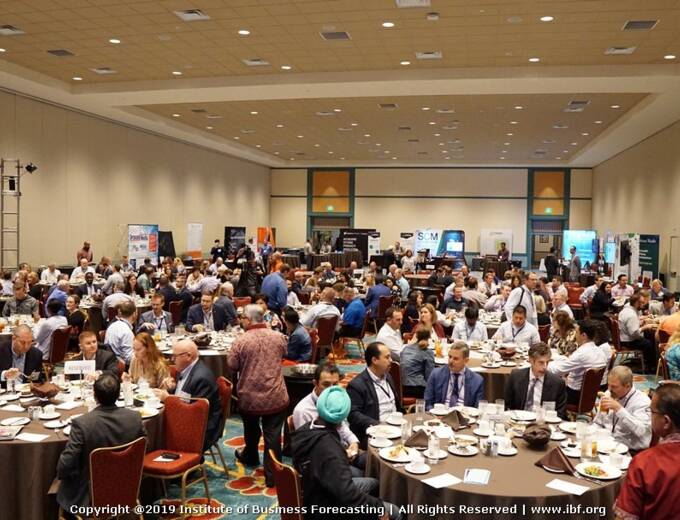 Sell to your target audience at the biggest demand planning, forecasting, S&OP and predictive analytics events
Opportunities for in-person events and online events
Access decision makers looking for new technology solutions
Brand exposure and visibility to Fortune 500 companies and key influencers
Dedicated pitches at conferences giving direct access to hundreds of planning professionals
Build personal relationships with leaders in demand planning, forecasting, S&OP and predictive analytics
Physical conferences and training events across North America, Europe and Asia
Virtual conferences, webinars and town halls
Sponsor lunches, dinners, cocktail receptions, lanyards and more
Get speaking time in front of hundreds of planning and forecasting professionals
The Preferred Industry Events of Fortune 500 Companies
Collectively generating trillions of dollars per year, Fortune 500 companies are regular attendees at IBF's industry leading events. Our conferences are the must attend event in the forecasting and supply chain calendar, where the world's biggest manufacturers and retailers look to improve supply chain efficiency, improve methodology, and enhance software and systems.
Who Will See Your Product?
Vice Presidents of Supply Chain
Directors of Supply Chain
Heads of Demand Planning
S&OP Leaders
Data Science and Predictive Analytics Leaders
Forecasting Professionals & Leaders
FP&A Leaders
Operation & Logistic Executives
Gain ROI From Your Marketing Investment
When you access hundreds of planning professionals at each physical or online event, you'll be confident your investment is working for you. IBF events are the best-attended events in the forecasting and planning fields, with the best educated audience, and with the highest proportion of senior decision makers who have the power to buy your product.
2000+
Physical event attendees in 2019
15,000+
Online attendees in 2020
1000+
Registrants per webinar in 2020
90:10
Client to vendor ratio at in-person conferences
Subscribe to Our Newsletter