For Employees
Accelerate your career growth, leadership opportunities, marketability, and job security
Validate your professional experience, knowledge, and skill-sets in the field
Build confidence knowing that you're prepared for today's rapidly changing marketplace

Complement your supply chain education & certifications with IBF
Become more recognized at your company, as well as in the field
For Employers
Save time and resources as IBF certified individuals are pre-qualified, allowing you to quickly identify the right person for an S&OP or forecasting/demand planning job
Gain assurance that an IBF Certified individual has the background to help improve forecasting performance and hit the ground running
Increase the value of your forecasting and demand planning staff, department, and company
Save time and resources in training — CPF or ACPF professionals already have a verified body of knowledge
And much more!
Use Your GI Bill Benefits To Get Certified
Are you a US veteran? Then use your GI Bill benefits to take the CPF and ACPF exams for free. IBF exams are recognized for reimbursement by the U.S Department of Veterans Affairs under the GI bill. See further details.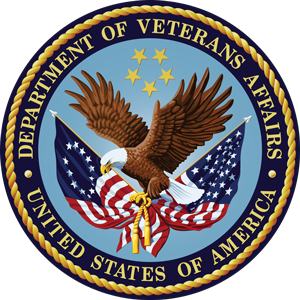 It has helped me tremendously with not only learning forecasting best practices but also in showing others I know what I'm doing. When I moved companies it helped me not only land a job, but get the compensation I was looking for.

Earning certification with IBF was an opportunity to take in the academic side of my discipline. It made me more confident in approaching the business and in the recommendations i was making.
Levels of Certification
Certified Professional Forecaster–Candidate (CPF-C)
A starting point for students as they enter the job market. Exam 1, 2 & 3
Certified Professional Forecaster (CPF)
Earned by passing exam 1, 2 & 3
Advanced Certified Professional Forecaster (ACPF)
After receiving CPF, earned by passing exam 4, 5, & 6
Sample Exams
Eligibility Criteria
There are three ways an individual can be eligible for the Certification program.
1) The potential candidate must have at least a Bachelor's degree and one year of professional experience in Business Forecasting and Planning.
2) If the individual does not have a Bachelor's degree, two years of professional experience in Business Forecasting and Planning can fulfill the eligibility requirement.
3) For students or those new to practicing forecasting & planning, you can earn a CPF-C by passing the exams. Then, once you complete 1 year of professional experience, we can upgrade you to full CPF status.
4) For earning ACPF, you must already be a CPF to register.
Please note that resumes are not acceptable for proof of employment. We would accept a letter with your company letterhead from your HR indicating your position and the number of years you've worked or redacted paystubs that are at least two years apart.
Certification Details
Certified Professional Forecaster (CPF): The Exams
There are 3 exams:

Exam 1: 150 multiple choice questions
Exam 2: 125 multiple choice questions
Exam 3: 100 multiple choice questions

2 hours are given to complete each exam
CPF is earned when 70% or higher is scored for each exam individually*
What you Need to Know about Demand Planning, Forecasting, and S&OP
Role of Forecasting & Planning in Decision Making
Demand Planning (Demand Sensing Shaping, & Creating)
Forecasting & Planning Process
Consumption (POS Data) Based Forecasting & Planning
Consensus Forecasting & Planning
Sales & Operations Planning (S&OP) Process
Collaborative, Planning, Forecasting, & Replenishment (CPFR)
Data Management and time Series Forecasting Modeling
Data Analysis & Treatment
Fundamentals of Models & Modeling
Types of Models
Time Series Models
Model Selection
Metrics: Measuring Forecast Error and Performance
Reporting, Presenting, New Product Forecasting and Planning
Forecast Reporting, Presentation and Communication
Winning Support and-Confidence of Management
Getting Buy-in from Stakeholders
New Product Forecasting
Advanced Certified Professional Forecaster (ACPF): The Exams
You must first earn the CPF designation
There are 3 exams containing 70 multiple choice questions each
2 Hours are given to complete each exam
ACPF is earned when 70% or higher is scored for each exam individually*
Forecast Modeling (Advanced)
Regression/Cause & Effect Models
Steps to Build a Regression Model
Diagnostic Tools for Assessing Regression Models
Development and Application of Dummy Variables in Multiple Regression
Improving a Multiple Regression Model
ARIMA/Box-Jenkins Modeling
Assumptions of ARIMA Modeling
ARIMA Models vs. Regression Models
Types of ARIMA Models
Steps to Build an ARIMA Model
Improving ARIMA Models
Technology and Worst Practices in Forecasting & Planning
Forecasting & Planning Technology
Forecasting Package vs. Forecasting System
Selecting a Forecasting Package
Technology Capabilities
Scalability
Forecasting System Implementation
Worst Practices in Forecasting & Demand Planning
The Role of Artificial Intelligence and Predictive Analytics in Demand Planning & Forecasting
Types of models and how they are used
Clustering algorithms & K-means models
Classifiers, Bayes and Decision Trees
Types of analytics and their outputs
Steps to build machine learning algorithms
Current uses and applications of AI, machine learning, and predictive analytics
Certification Fee
Study material for this course is available for purchase. Please click here to purchase our "Fundamentals of Demand Planning & Forecasting" text book. The textbook includes an outline of what is covered for each exam. (Most professionals register for Exams 1, 2, & 3 for CPF or Exams 4 & 5 for ACPF all at once).
IBF Members:
$375 per exam
Non-Members:
$425 per exam
Exam Schedule
There are online exams on the 2nd and 4th Friday of each month except on US Holidays.
Please register for the exams at least a week in advance. We will not allow registrations the week of the exam date.
Preparation Materials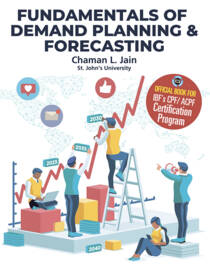 Fundamentals of Demand Planning & Forecasting
Price: $124.95 + shipping
Import duties, taxes, and charges are not included in the item price or shipping cost.
These charges are the buyer's responsibility.
This book will cover most of the material for the exams.
However, there is no single book available that covers everything about business forecasting & planning. It is assumed the candidate has prior knowledge and experience in the area.
Recertification
How to Keep Your Certification Current
IBF certification is valid for a period of 4 years.
After a 4 year term it becomes necessary to re-certify in order to ensure that the professional maintains adequate experience and training in the area of Forecasting and Planning.
This means keeping abreast of new technologies and developments in methods, processes, approaches, systems, and more.
For Recertification, professionals are required to accumulate a number of continuing education points to maintain their certification designation. Number of points required for each certification:
CPF - 40 Points
ACPF - 50 Points
Re-certification points are earned by attending demand planning, forecasting, S&OP, analytics, and supply chain related conferences, workshops, training, and courses, or any other related activities within the four year time frame.. Once it has been documented that the required points have been earned, the IBF will renew the certification.
Re-taking all relevant certification exams is also an acceptable way to re-certify.
Recertification Fee: (After every four years of possessing the CPF or ACPF)
IBF Member: $100, Non-Member: $125
Subscribe to Our Newsletter