DRIVE COMPETITIVE ADVANTAGE
Improving forecasting skills and balancing supply with demand more effectively can position your business as a trailblazer in your industry.
GROW LEADERSHIP SKILLS
Learn to influence and gain buy-in, while driving cross-functional and customer consensus for better decision making and profitability.
STRENGTHEN TECHNICAL SKILLS
Learn the proven techniques for statistical modelling, S&OP, and industry standard Demand Planning and forecasting fundamentals.
CERTIFY SKILLS & ENCOURAGE CAREER DEVELOPMENT
Provide clear career pathways for greater retention, and validate your team's skills with IBF's certification program, a global standard at many companies.
Who Is eLearning For?
Corporate teams in forecasting, demand planning, S&OP and more looking to standardize knowledge with best practices
Leaders in demand planning and forecasting responsible for the demand planning function and S&OP process
Directors looking to build the forecasting and planning capability, while learning best practices to initiate at the organization
How Does eLearning Help?
Improve forecast accuracy and reduce waste
Improve key KPIs like inventory turns, cash flow, EBITDA, customer service and more
Ensure customers get the products they want, when they want them
Gain knowledge on an effective forecasting and planning process and drive transformational change at the company
Prepare to become an IBF Certified Professional Forecaster (CPF)
Get on the path to becoming data driven by building a technical toolkit of the most effective forecasting analytics and best practices in data management
Become a cross-functional and collaborative business partner driving better S&OP and external processes such as CPFR
Implement practical, real-world skills and knowledge gained in your organization straight away
IBF Training is the cornerstone of effective Demand Planning, Forecasting, and S&OP. From building the foundations of a demand planning team to harnessing the cutting edge of forecasting technology, IBF certified professionals are recognized and respected drivers of growth.
Contact us to find out why there is at least 1 Certified Professional Forecaster in every Fortune 500 company.
Flexible Learning and Development Options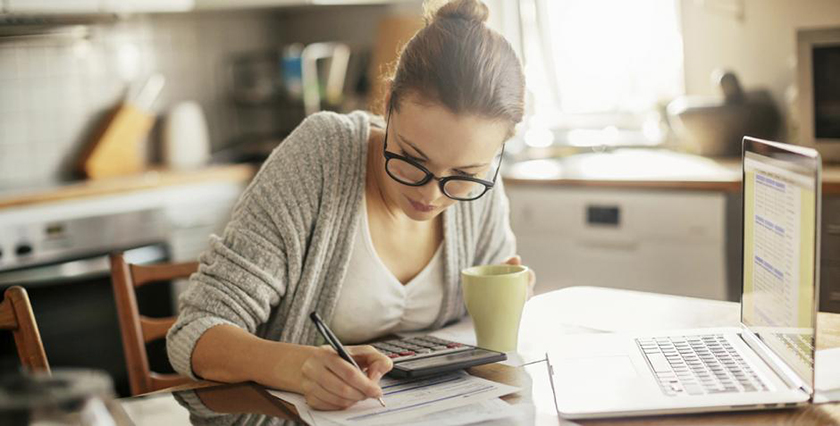 ON-SITE TRAINING
Standard 3-day course with a live facilitator tailored to client needs. Classes can be held at a location of your choice anywhere in the world. From 8 to 20 participants per class.
eLEARNING
The flexible, global-friendly way to learn with an on-demand, dynamic 12 module program course and certification options. Offered to groups from 8 to unlimited. Corporate licenses are available from 6 months to 2 years.
ONLINE TRAINING
Live online training. The standard 3-day virtual course with a live facilitator tailored to client needs. A combination of onsite and online can be arranged to accommodate multiple locations.
CUSTOMIZED LEARNING SOLUTIONS
Custom tailored programs to suit your unique requirements. From 8 to 20 participants per class.
What Do Forecasters and Planners Learn?
All training modules are designed to capture the core fundamental knowledge that all demand planners and forecasters require to be effective. They also provide the cutting-edge insight that allows your company to leverage the latest advancements and gain an indisputable competitive advantage. From gauging demand and effective allocation of resources, to shaping demand and streamlining inventory, IBF training and certification empowers forecasters and planners to overcome challenges and exploit opportunities.
TOPICS & ACTIVITIES
Fundamentals of Business Forecasting and Planning
Consensus Forecasting and the Importance of Cross-Functional Team Members
S&OP & Ingredients of a Successful Process
External Collaborative Planning & Forecasting Processes
Data Management Best Practices
Forecasting Performance Metrics
Analytics and Applying Forecasting Models
Templates & Case Study Examples
Interactive Group Exercises
CPF Exam Review
The training was very thorough and introduced valuable forecasting concepts. It also stimulated discussion on our business process related to forecasting.

I enjoyed the applications presented. The most effective portion of the training was the real time discussions concerning our own business structure. The discussions forced us to look at our own structure and present solutions to enhance our business model.

It was very helpful to have the instructor describe the impact on supply chain when teaching forecasting techniques!

IBF has provided us a phenomenal eLearning platform that will provide a long term benefit of standardizing knowledge and performance in real time, at scalable and affordable cost

More than the enjoyment, I learned so much from the real-life examples and exercises. The training leader was extremely accommodating of questions.

The instructor was able to show how to apply topics to real events.

The benefits were numerous, including group discussion about best practices and cross-functional cooperation that paid dividends when we returned to our respective offices.
Subscribe to Our Newsletter