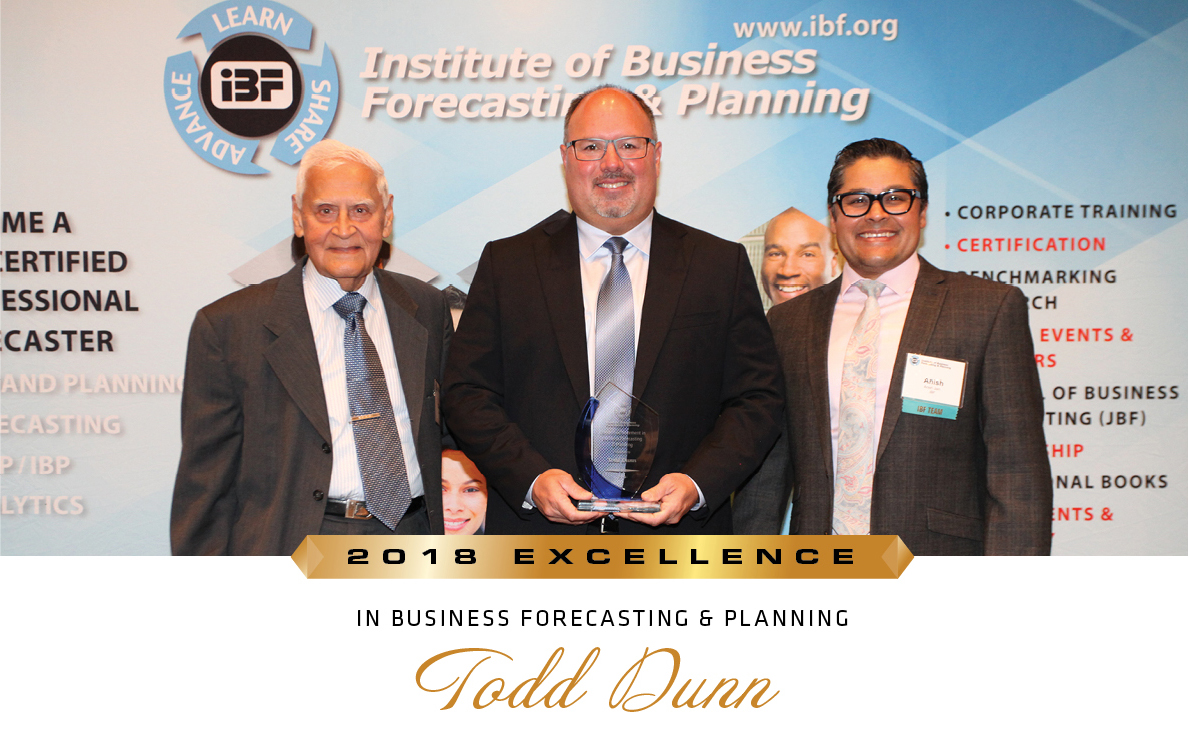 2018 Excellence Winner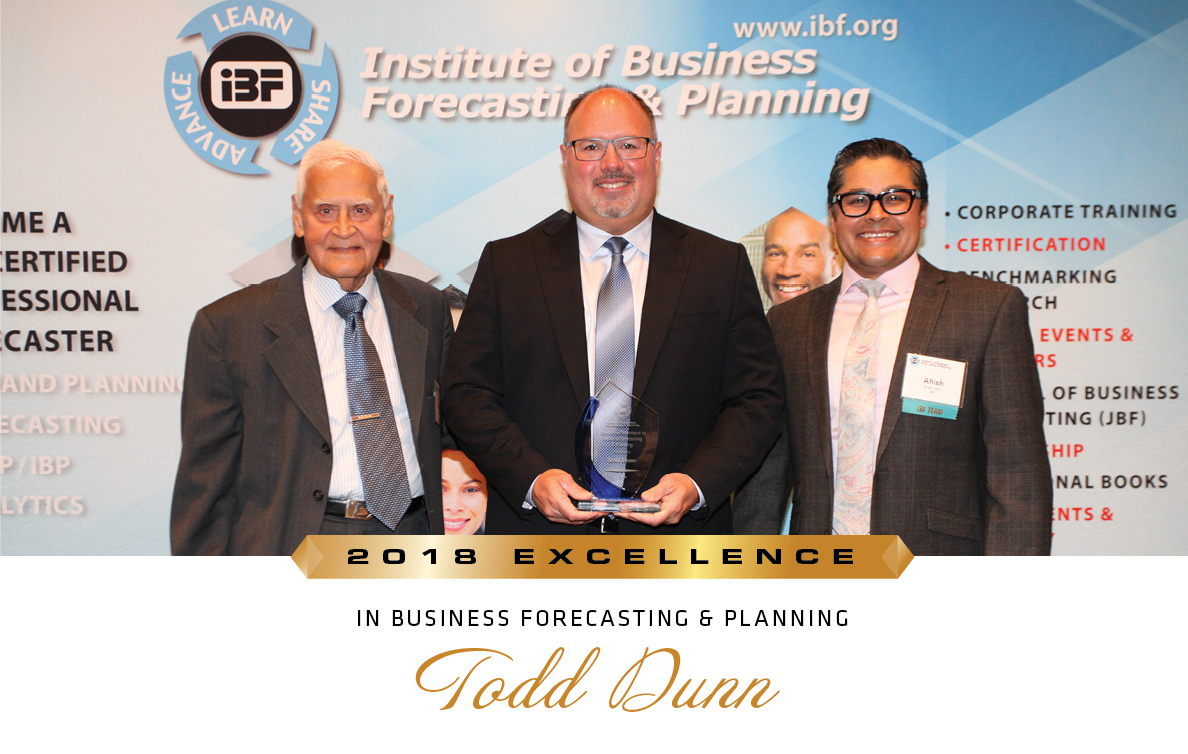 Todd Dunn (center)
Todd Dunn, CPF (Center)
Director of Supply Chain at Catalent Pharmaceutical
has been honored as the IBF's 2018 "Excellence in Business Forecasting & Planning" Award winner.

Todd on receiving this honor:

"I am truly honored to be the recipient of the IBF Excellence in Business Forecasting & Planning Award. I want to thank IBF, especially Dr. Jain and Anish, for providing the platform to participate at IBF events, the Journal of Business Forecasting and IBF Research Reports which have all been a valuable source of knowledge throughout my career. IBF has provided me the opportunity to learn and share ideas with industry experts in the field of Business Planning, Forecasting and S&OP. I am continuously appreciative for the opportunities to engage with individuals striving to improve the processes and results within their organization. I am grateful to the many colleagues and friends who have supported my work with IBF and I am humbled that they would nominate me to receive this recognition."
Want to nominate? Enter your email: