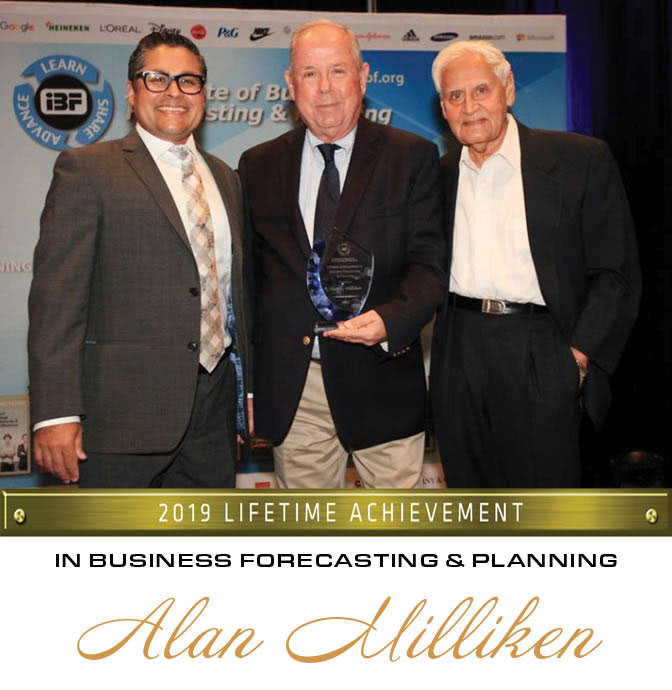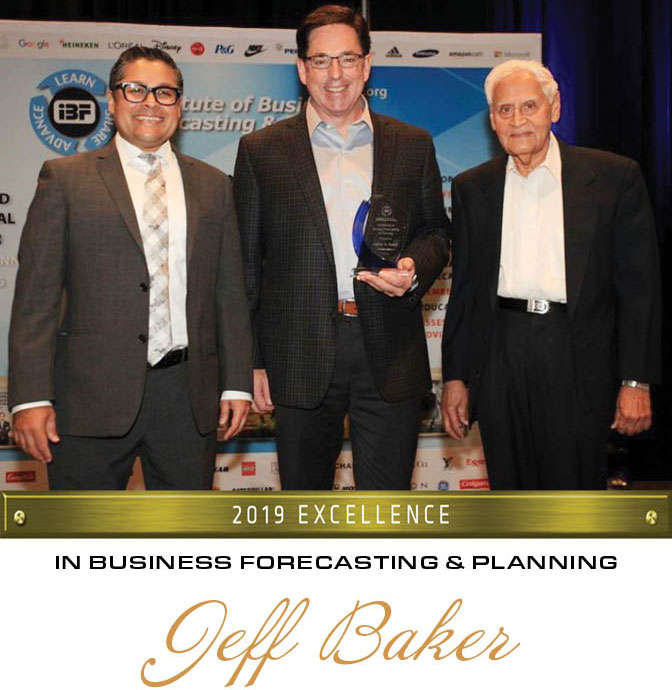 2019 Lifetime achivement Winner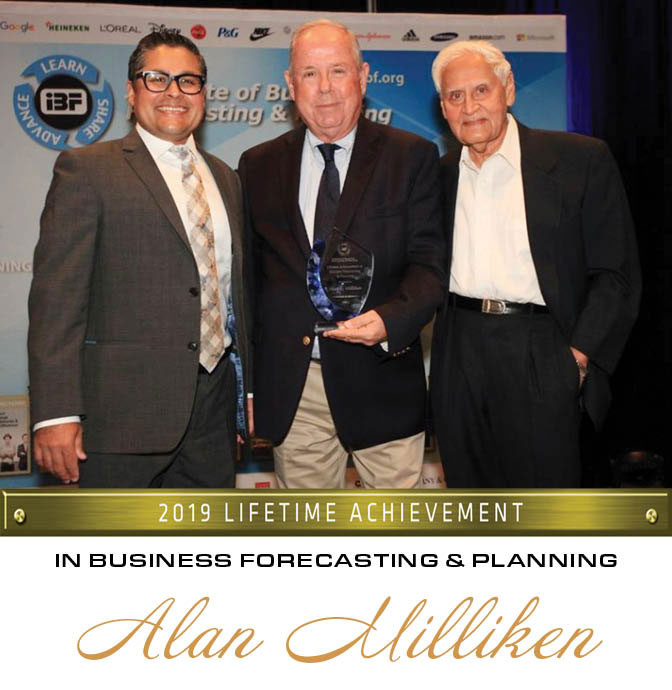 Alan Milliken (center)
CPF
Alan, on receiving this honor:

"I am so honored to have been awarded the IBF's 2019 Lifetime Achievement Award. I am celebrating my 46th year in industry, most of which has been spent in supply chain functions. I have participated in the IBF for over 15 years and the relationship has been mutually beneficial. The IBF provides the opportunity to network with and learn from leading practitioners, consultants and educators and, through their extensive online resources, seminars and conferences, they provide best practices and innovative ideas that help participants' firms improve their bottom-line. The opportunities I have had to contribute as a speaker, panelist and author have meant much to me. I want to say a special thanks to the IBF and to my friend and mentor Chaman Jain for what has been - and will remain - a productive relationship."
2019 Excellence Winner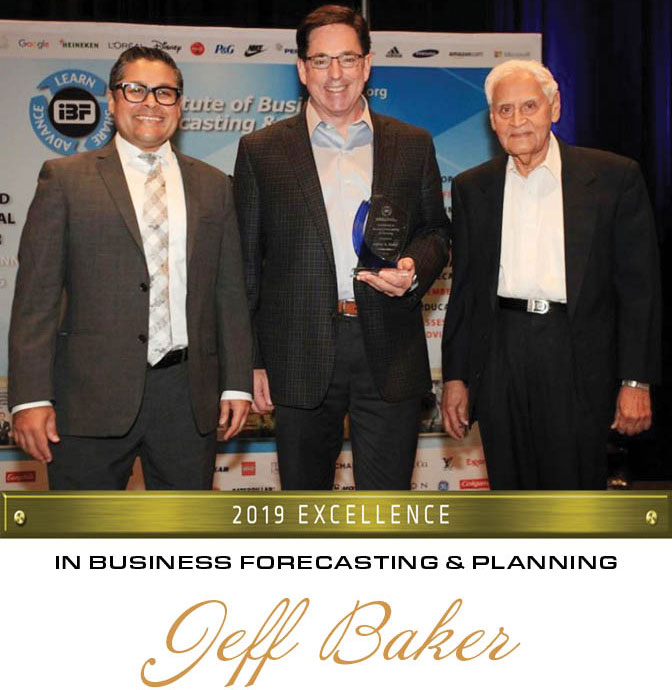 Jeff Baker (center)
CPF
Jeff, on receiving this honor:

"I'm seldom at a loss for words, but learning I had won the IBF Excellence in Business Forecasting & Planning Award was one of those times. My first IBF event was in Chicago in '98 - most of the vendor trinkets were from companies which no longer exist, but the IBF endures. It's a testament to vision and dedication of Dr. Jain, Anish, and staff that the IBF continues to create a meaningful impact on the business forecasting and planning field. Coming from a family of educators, the Learn-Share-Advance mission resonates deeply with me. I'm appreciative of the opportunities to Share with the forecasting and planning community, whether it's through creating and delivering training, or speaking at conferences. The Share aspect has been one of the most rewarding aspects of my career, and being recognized for helping to Advance the field is humbling. I am truly honored to be a part of the IBF story, and appreciative of those whom I've meet on the journey."
Want to nominate? Enter your email: