40
Years of Knowledge
IBF started in 1981 with the Journal of Business Forecasting aiming to advance the growth of business forecasting and planning.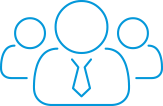 40000+
Active Professionals & Members
Active IBF members benefit from access to research, our Journal of Business Forecasting (JBF), discounted conferences, certification, training, and a host of online resources.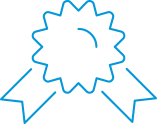 2500+
Certified Professionals
There's a CPF or ACPF professional in every Fortune 500 company and other major global organizations, providing valuable insight and driving growth.
The Institute of Business Forecasting and Planning is the membership organization for S&OP, forecasting, demand planning, business analytics, and supply chain professionals. Through our industry leading conferences, training and industry-recognized certifications, we advance the forecasting and planning disciplines, and the careers of those in the field.
Subscribe to Our Newsletter